User
Rank

Midshipman

Posts

12

Joined

Tue Jun 25, 2019 4:48 am
Can we have an orders market for us new players? For example I need 500 electronics for my shipyard and their is none for sale. I want to set an order for it at a good price and hopefully someone sells me what I need.
User
Rank

Captain

Posts

1093

Joined

Thu Sep 22, 2016 6:36 am
Here is a Stock Market search fromt he Map page for Electronics: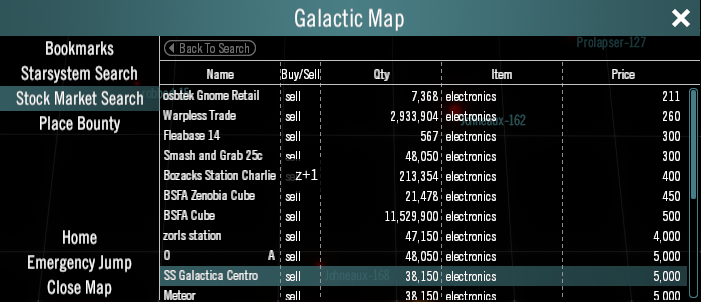 IF you search for it yourself, you can click on the market name and it will show you what system it is in on the map.
Select Selling, enter elect or something like that int he search box, set the range to 2 which is up to 2 sectors away.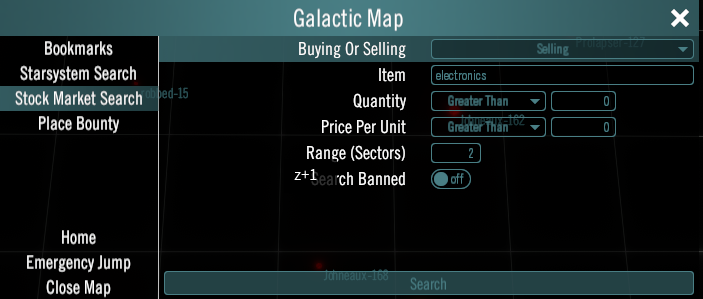 Hope that helps.
"The UNCA is not your boss!" ~ Jessica Steele
Fan Fiction from an old timer -
RAM Memories
Who is online
Users browsing this forum: No registered users and 2 guests