User
Rank

Lt Commander

Posts

317

Joined

Thu Oct 09, 2014 7:03 am
So its been a while since I last played (Back in June from memory), however I am struggling to view certain fonts in the game with my setup. It is going to be hard to show it on a screenshot but I will try: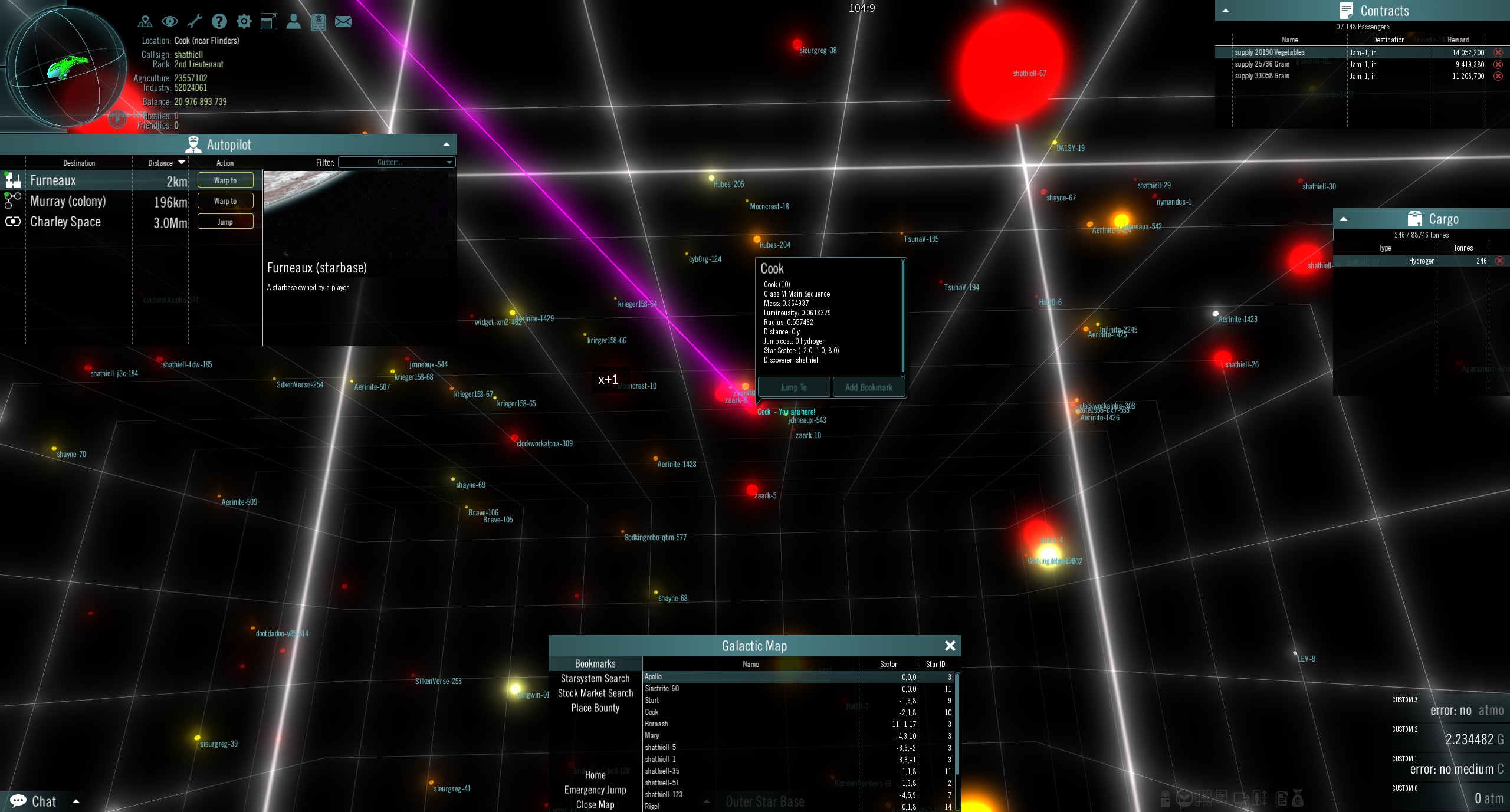 The text in my contract list which shows the contract details is blurry, however the destination and value is very clear. The text on the "Jump to" details is also clear, however what isn't clear is the list of bookmarks in the bottom of the picture (But the text buttons which select starsystem search and whatnot are fine).
I have just updated my graphics driver to the latest version (AMD Radeon 16.11.5) and tried 1.4074 and beta (still the same). I haven't tried non 1440p resolutions though (I will try that next).
EDIT: Bug still persists at 1080p
EDIT AGAIN: If it helps, it is any text which results in a background colour change if you do a mouseover. The buttons are also kinda blurry, but not as bad as the ones where the mouseover causes yellow backgrounds.
User
Rank

Captain

Posts

749

Joined

Sun Jan 31, 2016 2:53 pm

Location

Massachusetts
Welcome back.
See
Moneyman contribution
link:
http://forum.thespacegame.com/viewtopic.php?f=11&t=3242&p=26802#p26802
.
Who is online
Users browsing this forum: No registered users and 2 guests