User
Rank

Commodore

Posts

1892

Joined

Sat Nov 01, 2014 6:19 pm

Location

MITH Menzel 3
There seems to be a problem with incorrect messaging in the Ship for Sale detail window on the GM.
The message that appears before the list of ship's modules is erroneous, please ignore it.
If a message appears after the list of ship's modules this is correct, as far as is known, unless referring to Reactors. If the message refers to a Reactor check the list of ship's modules carefully as there may be a Yttrium Reactor installed, instead of a standard Reactor, as in the example below: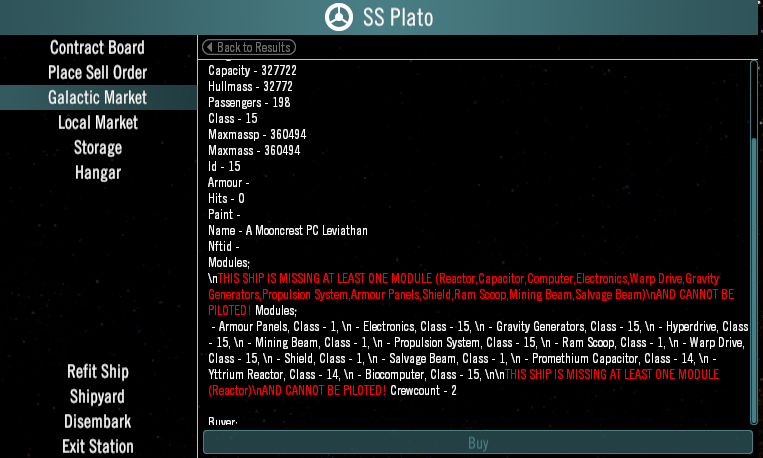 This problem has been reported to Jam and will be dealt with in due course.
Who is online
Users browsing this forum: No registered users and 3 guests